Legal Technology 2018 Speakers
Dave Coplin
Chief Envisioning Officer, The Envisioners
Dave Coplin helps organisations and individuals to see the full potential that technology offers of a modern, digital society. He focuses not on the technology itself, but on the humans who use it.
Connie Brenton
Chief Executive Officer, CLOC | Senior Director of Legal Operations, NetApp, Inc.
Connie is the Chief Executive Officer and Chairman of the Board of the Corporate Legal Operations Consortium (CLOC), the world's largest, fastest growing and most active group of legal operations professionals.She publishes on the topics of the changing legal ecosystem and legal operations and speaks internationally on the topic of "Running Legal like a Business."
Cliff Fluet
Partner, Lewis Silkin Conference Chair
Cliff joined Lewis Silkin LLP as a Partner in April 2006 after over a decade as in-house counsel in the music and broadcast industry. Cliff is now part of the team spearheading the Media & Entertainment sector for the firm and he now acts for some of the world's largest names in mobile, brands, recorded music, mobile, live music, radio, audio-visual production and online.
Cornelius Grossmann
Global Law Leader, EY
Cornelius is the Global Law Leader at EY, a multi-disciplinary professional services organization offering legal services alongside a comprehensive range of non-legal services across the globe. Currently, Cornelius heads a team of more than 2,100 lawyers in over 80 jurisdictions worldwide.
Shamus Rae
Partner, Head of Digital Disruption
An experienced and dedicated change-maker. Uniquely talented in anticipating, interpreting and exploiting new markets, models and technologies.  Proven delivery of significant and sustainable change in both firms and clients.
Adam Hembury
Director of Innovation, DLA Piper
Adam Hembury's career spans 30 years and centres on delivering innovation and transformation through strategy and change management across professional services, finance, retail and manufacturing industries, for companies including Ashurst LLP, QBE European Operations, Barclaycard, Barbon Insurance Group, Aviva Investors, Northern Rock, Marsh and PA Consulting.
Gillian Jones-Williams
Managing Director, Emerge Development Consultancy Ltd
Gillian Jones is Managing Director and founder of Emerge Development Consultancy. For over 22 years Gillian has worked on organisational strategy development and change initiatives with companies worldwide.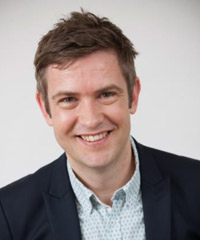 Mark Doyle
Producer, Actor & Entrepreneurial Force behind The Method.
Mark Doyle is a producer, actor and entrepreneurial force behind The Method. He seeks to fuse cutting edge, artistic and creative talent with innovative business models to bring theatre and film to life in a variety of mediums.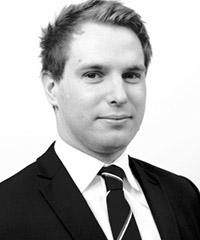 Chris Gayner
Director of Symphony Labs
Chris has spent the last 15 years working in fast paced, growth orientated environments – spanning Technology, Media, Consulting and Professional Services – driving business outcomes through innovative and creative solutions.