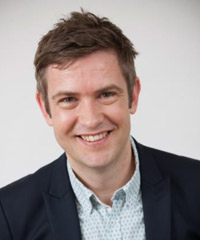 Mark Doyle
Producer, Actor & Entrepreneurial Force behind The Method.
Mark Doyle is a producer, actor and entrepreneurial force behind The Method. He seeks to fuse cutting edge, artistic and creative talent with innovative business models to bring theatre and film to life in a variety of mediums.
He is a sought-after, dynamic and energetic speaker, trainer and MC who hosts events, facilitates and delivers conference energisers, motivational speeches and training programmes all over the world,
His style is impactful yet personable, and he has a gift for building rapport with any sized audience and inspiring them to explore their potential.
From local government to global corporates, he has worked at every level to deliver measurably improved performance and results. Mark has also produced and appeared in numerous national touring theatre productions & British art-house feature films.
Legal Technology 2018 Speakers